Top 10

🥇 Best Treadmills of 2021

Country:
Canada
Last updated: May 2021
Ranking criteria: value for money, customer reviews, popularity, brand trustworthiness
Treadmills are the go-to cardio exercise machine that Canadians typically think of when they are considering losing winter weight, gaining stamina, and overall increasing their cardiovascular health. They also have a bad reputation as being the "boring" exercise machines, as you're just running in one place staring at the same wall or screen. This doesn't have to be the case! Treadmills come in a wide variety of sizes, with motivating features, tracking metrics, and modern space-saving, calorie-burning designs. Running is one the easiest exercises to do, but one of the hardest to master. Here are a couple things to consider when you are buying a treadmill this season:
About ReviewFinder
We do the research for you - our full time job is researching products and reading reviews. We have no "fancy algorithm" - our team manually decides which products are the best by looking through reviews. We only make money if you purchase a product through our links, and we're determined to simplify your purchasing decisions.
ReviewFinder is reader-supported. When you buy through links on our site we may earn affiliate commission at no cost to you.
[close]
Our Ranking Criteria
In short, we do the research for you.
You probably don't have time to read through reviews of top 40 products
. We go through reviews for you, and try to paint a decent picture of your best options. We rank the products based on 4 weighted criteria:
customer reviews [30%] - how customers rated this product? Literally, the higher, the better.
popularity [30%] - how many people seem to buy this product compared to other options.
brand trustworthiness [15%] - the more other high-rated products by this brand, the more trustworthy we consider the vendor
value for money [25%] - adjust the above for price. If there is a better option for lower price, product is ranked higher.
What about the price?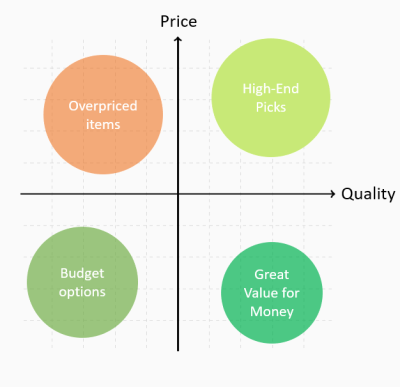 Price only accounts for 25% of the score because price is a tricky thing. It boils down to your individual preference - do you want to go higher-end or budget?
Ideally, we try to recommend better-featured items that have a lower price and high customer score, but in most cases you can't espace the fact that extra features/quality cost extra money.
In a nutshell: 3 most popular options
WHAT EXACTLY IS A TREADMILL?
A treadmill is a machine that is commonly used to continuously sprint or walk while maintaining the same posture. In the past - and to a limited degree still today - treadmills turned on wheels by using manual labor to provide the necessary power required for the machines to operate.
Today, treadmills serve a different purpose. They are designed for exercising indoors - critical when you want to maintain an exercise routine while it's cold outside.. It has a belt that is usually driven by an electric motor. Your walking or running rate depends on the rate at which the belt moves, and it can always be adjusted to your desired rate with button controls. Manual treadmills tend to be significantly less expensive and simpler to operate. There is no motor control i.e., they only move when you push the belt with the friction of your feet. In other words, the belts would only move at the rate that you choose to stride, or the pace that you can maintain. However, what most people think about when they picture a treadmill are those usually driven by a powerful electric motor.
Gyms, hospitals, rehabilitation centers, orthopedic shops, armed forces, research institutes, etc., have taken advantage of treadmills to meet customers, visitors, and members' fitness demands.
Other than manual and electric, which we have already touched on, there are additional varieties such as folding treadmills, commercial treadmills, anti-gravity treadmills, under desk treadmills, and hybrid treadmills are usually electronic treadmills.
You might consider buying a folding treadmill if you are looking to manage a limited space, like if you rent a room or if you have a small apartment. Folding treadmills are sometimes called space saving treadmills. They can be folded by lifting the belt up vertically to rest against the handle bars.
Hybrid Treadmills or Treadclimbers
As the name implies, hybrid treadmills present characteristics of a treadmill and an elliptical trainer. While a typical treadmill has one belt and is usually used for walking and sprinting, hybrid treadmills are a mix of three fitness devices in one- a regular treadmill, a stair climber, and an elliptical.
More so, Treadclimbers are built with frames. This allows them to be transformed into a stair that allows workouts such as step-ups and pushups. They are very expensive exercise devices but well worth the extra burn if you can afford it.
Anti-gravity treadmills are designed with a plastic bag, which creates an airtight chamber when air is blown into it. The chamber's air pressure causes a drastic decrease in your body weight, enabling you to work out at a much lower percentage of your entire body mass.
These types of treadmills are common in rehabilitation centers and hospitals. They allow patients to undergo outpatient therapy without any discomfort. Anti-gravity treadmills are a breakthrough in technology.
WHAT ARE THE COMPONENTS OF A TREADMILL?
Five major treadmill components control how a treadmill works. Prior to buying a treadmill in your home, you need to get acquainted with these parts.
The treadmill belt is the part that your feet come in contact with while working out on the treadmill. The treadmill belt is a significant element in the operation of a treadmill, as it determines the treadmill's longevity. Without a functional belt, a treadmill is worthless.
If you are looking to purchase a treadmill in Canada, it is imperative to ensure the treadmill's belt is made of a very strong rubber and its surface is not slippery. Consider the types of running shoes you would likely wear on the belt. Ensuring a treadmill comes with a belt warranty is also a factor that should be seriously considered before purchase.
The deck is the part of the treadmill around which the belt moves. Treadmill decks vary in size, length, and width. Depending on your workout aims and objectives, you can choose your desired deck size (as this will also impact the price). It's important to consider a deck that affords you comfort while jogging and running on the treadmill. 50 cm wide and 135 cm long would the minimum size for casual jogging; 55 cm wide and 140 cm would be required as a minimum for running, longer if you are tall. Smaller decks than this should only be used for walking or you may cause injury. Some decks can be inclined, enabling you to run or walk uphill.
You will also need to consider that the decks must be able to handle your weight at a running pace. More importantly, it should have a shock absorber, as this will minimize the impact your knees and joints and ensure that you have an injury-free workout. The purpose of an exercise is defeated if you need to pause for a length of time to recover.
The console is usually the upper part of the treadmill, where you can select your program and track your progress using the different settings. It is this part that makes you aware of the various functions different treadmills can perform.
Depending on the type of treadmill you buy or use, the consoles can help you record your speed, heart rate, calories consumed, and your entire exercise schedule. The more complex the console feature available, generally, the more expensive the treadmill will be. Some treadmills, such as the Nordic Track T 6.5 S, are built with consoles that let you plug your iPod or other MP3 devices into its sound system to help you stay motivated and active with your workout playlist.
Electric motors serve as the engines of treadmills. The belt may be the platform, but the belts can only move when an electric motor is propelling them. The engine should power the belt to move smoothly, quietly and easily.
Therefore, it is essential to buy treadmills that have continuous horsepower motors as they guarantee a seamless treadmill operation; they can sustain high speeds for a very long time. Faulty motors or motors with weaker horsepower cannot sustain high speeds for long and can lead to accidents during workouts. If you're working out in a shared space or an apartment, consider the decibel volume of running the motor as well.
A treadmill frame is the backbone of the machine. Good treadmill frames are usually made of high-quality steel that can carry the user's entire weight and the machine itself, and make you feel secure. The last thing you want is to feel the frame shake with every running step that you take.
Sweating will be inevitable during exercise. Droplets or moisture from your hands may be present on the treadmills' frames and belt. You will need to wipe down your treadmill after every use to ensure the longevity of your machine, so as not cause any rusting.
BENEFITS OF TREADMILL EXERCISE
It is pellucid that the benefits of exercise are immense. Treadmills afford you the chance to even exercise in your bedroom. They are easy to operate and are a perfect choice for aerobic workouts. If you are on a quest to lose weight and stay fit, you can rest assured that constant treadmill exercises will do the trick. Here are some of the benefits of running on a treadmill.
It Enhances Your Heart Health
If you are looking to improve your cardiovascular health, then congratulations, because running on treadmills would strengthen your heart and enhance your body's circulatory system. Treadmills will come in handy for sufferers of high blood pressure as it doesn't only prevent heart disease but also, reduce the risk of having a heart attack.
More so, atherosclerosis develops when cholesterol resists blood flow within arterial walls. Running on treadmills helps decrease the blood's cholesterol content, thereby ensuring your blood vessels are free from fatty blockages. Most treadmills have heart rate monitors that enable you to keep tabs on your heart rate, which is vital while considering your cardiovascular health.
It Offers Convenience and Control
Another significant bonus that walking on a treadmill boasts of is convenience. You do not have to go out and run on tracks; you can efficiently perform a similar running exercise in your bedroom. You can work out anytime you wish and even watch Netflix while you are on it. Yes, that's convenience at its peak!
Additionally, depending on your fitness goals and objectives, you can control the kind of workout you want on a treadmill. For example, you might decide to increase the tempo of your exercise by increasing the speed of the belt or inclining the deck to a particular degree of your choice. This fun fact is, you are the one in control of your workout status and the time you want to achieve your desired fitness.
Reduced Impact on Your Body and Joints
Whenever you run on other pavements or hard surfaces, it has a lot of impact on your body. Your knee joints, ankle joints, and back can develop problems because there is a high likelihood of you pounding on those pavements with a wrong footing. The pain that these impacts cause can be further exacerbated as you advance in age.
Top-rated treadmills like XTERRA T150 have powerful shock absorbers that minimize the impacts of walking and running activities on the treadmill. You are also not likely to be caught off guard because the surface upon which you are running is smooth. You would worry less about a misplaced footing.
It Enhances Your Mental Health
The stress you were met with at your workplace is quite enough to cause depression and anxiety. However, you can relieve yourself of issues that affect your mental health whenever you spend a couple of minutes working out on a treadmill. Why is that so? You might want to ask. Aerobic exercises such as running on treadmills stimulate the brain to release elevated levels of endorphins. Endorphins are a group of hormones that help relieve stress and pain.
Additionally, everyone feels good whenever they complete a particular task, especially when it helps them gain more fitness. Treadmills can assist you in setting fitness goals that you plan to achieve. Whenever you meet those goals, it helps you stay motivated and eventually improves your mental health. Do not forget that you can listen to the music of your choice or even watch your favourite TV program while getting fit.
Every passing year, about 50% of Canadian residents are constantly looking for avenues to cut down on their weight and burn fats. Treadmills are one of the best apparatus that can help you lose weight rapidly. Running on treadmills is a great aerobic exercise that helps expedite the process of weight loss.
You might think it is impossible to build muscles while running. However, it's not true. You can build your lower limb muscles while running on a treadmill. With every stride you take on the machine, you are sure to develop your leg muscles.
HOW SHOULD I PERFORM MY TREADMILL WORKOUTS?
A lot of people make the mistake of just hopping on a treadmill and running at the same pace for about thirty minutes. You are not only going to get tired quickly by doing this but also perform an ineffective exercise. Many people also make the mistake of beginning at top-speed without an initial warm-up. As such, they experience muscular injuries and get frustrated eventually.
Here are a few things you should do to ensure effective and safe treadmill workouts.
This task might seem meaningless, but the effectiveness of your workout hinges on it. Try walking at a slow-medium pace for a couple of minutes before going all-in at your usual workout pace.
Increase Your Speed Gradually
If you do not want to hurt your muscles while working out on a treadmill, gradually increase your treadmill's speed during the workout. Overall, start slow, don't be afraid to take short breaks, and then as your endurance improves, you can slowly increase your pace. This will strengthen your heart and lower body muscles.
An effective exercise is not achieved by just running at your best without creating a little time for your heart and muscles to relax. "Cooling down" is crucial to an efficient workout. It makes you stay motivated and reduces the chances of you getting exhausted on time.
WHAT IS THE PRICE OF TREADMILLS IN CANADA?
There are different price tags attached to different treadmills in Canada. A general rule of thumb is, the more sophisticated a product is, the pricier it becomes. Treadmills with a lot of feature variety at the top of the line can go for about C$950 or more. However, you can also get cheaper ones for about C$250, for light jogging or walking. The average price for a simple running treadmill in Canada is usually around C$600.
Treadmills are excellent exercise devices that can help improve your cardiovascular health, lose weight, and improve stamina, among other benefits. If you are looking to purchase a treadmill in Canada, hopefully these nuggets and facts will enable you to make a solid buying decision.
Cheers!